Doesn't Your Pet Deserve Their Best Life?
Have you ever worried about your pet? Have you been searching for a veterinarian you can trust?  Do you long to understand your pet better so you can become closer? Did you know that a proper wellness plan and feeding your pet a good diet determines their health for a lifetime? Most pet owners struggle with these same questions.  You're not alone, and we're here to help.
We Are Fear Free
Fraserview Veterinary Hospital strives to enhance and promote the human-animal relationship. (Because, after all, owning a pet promotes your health, too.)
We wanted to provide the best care and a low-stress environment for pets during their vet visits. That is why, as part of our vision and core value, all of our doctors and support staff are Fear Free certified professionals.
So, your pet's emotional and physical well-being is prioritized with every visit. Fraserview Veterinary Hospital puts the patient first and reduces fear, anxiety, and stress from the start.
What is Fear Free?
Fear Free is a new concept in veterinary medicine which aims to recognize and reduce fear, anxiety, and stress associated with visits to the veterinary hospital. Achieving this takes effort and requires active communication between the owner and our veterinary team, but the reward is a better experience and less stress for all involved — your pet, yourself, and our team.
At times, mild sedatives or anti-anxiety medications can be used before your visit or in the hospital to reduce fear, anxiety, or stress in the patient if needed and, if not contraindicated based on the medical needs. The Fear Free concept doesn't stop at the lobby or exam room: it extends throughout the hospital. It is as much a priority of our team as the medical care for your pet.
"First visit to this clinic. Vet June Siu was very detailed and informative. She will spend the time to evaluate and answer any questions you may have. While it is important to let her know as much as you can about your pet, she only recommends what is good for the animal and will not push anything that is not required or needed. Her assistant was also very friendly and patient with my dog Ollie, who was having an anxiety like moment during the examination. Good job guys!"
Victor Jow | Google Reviews
"My 9 year old cocker spaniel was one of their first clients on the opening day. They've now treated her for two issues that we put off over covid, including a surgery. Dr June, Tina and the rest of the team clearly adore animals. They are patient, have a strong attention to detail and my dog adores them. Highly recommend."
Shawna Little C. | Google
"Compassionate, understanding and knowledgeable.
In a world where we all care dearly for our little furry friends and would do anything for them, it is extremely refreshing to have an experience where your vet listens and makes a decision with you (not for you) and in your best interests (not their bottom line).
Dr Chan took the time to listen to our concerns, offer insights and present our solutions with logical risk assessment for both the condition in question and the impact on our pet (who does not do well in social environments)."
Andrew R. | Google
"Our first visit to Fraserview Vet was great! Dr. June Siu and the staff treated our dog Momo with care, and were happy to answer all the questions that we had about Momo. I would highly recommend future and existing pet owners to come here or their sister hospital, Point Grey Vet, if you want your pets to be professionally cared for."
Derrick L. | Google
ABOUT US
Fraserview Veterinary Hospital, located in South East Vancouver, is the sister hospital to Point Grey Veterinary Hospital, an icon within West Point Grey, Vancouver. We are committed to providing quality, compassionate care for you and your pet. As Point Grey Veterinary Hospital grew, we quickly realized that we were having an influx of new clients from South East Vancouver and Burnaby areas. After extensively searching for the perfect location, we opened Fraserview Veterinary Hospital in 2021 to provide much-needed service to our second family community, in particular South Vancouver, East Vancouver, Burnaby, and Richmond areas.
We are Fear Free certified professional and we use Fear Free methods and practices during all our extensive wellness exams, outstanding medical diagnostic work-ups, comprehensive dental procedures (both routine and advanced), and surgical procedures (elective and non-elective) including cat & dog spaying/neutering.
All are conducted with caring and understanding. Our 30-45 minute appointments, allow us ample time to thoroughly answer all your questions and concerns regarding health, diet, or whatever else may be on your mind. We take the time to answer your questions and give you advice that is in the best interest of your pet.
We are always open to discussing options and alternatives that work for you and your family. That is why we're here. Explore our website to learn more about us or visit us in person for a hospital tour. We look forward to meeting your "family!"
VIRTUAL CARE
Virtual Care is now available. Cannot make it to our office? No problem! You can now feel like you're in the exam room with our new Virtual Care platform. Simply book an appointment and select the virtual care option. A link to connect with our Veterinarian will be provided for your appointment. Alternatively, you can text or phone us on 604-265-6715 or email us.
Just another way of providing you with the best service for you and your pet.
OUR VETERINARIANS
Dr. Carmen Chan
Dr. Carmen Chan is the owner and principal veterinarian at Point Grey Veterinary Hospital. She grew up in Vancouver and attended the University of British Columbia. She obtained a Bachelor of Science in Microbiology and Immunology. Upon graduation, she traveled to Australia to pursue a veterinary medicine degree and graduated with honours from the University of Melbourne in 2009.
OUR VETERINARIANS
Dr. June Siu
Dr. June Siu graduated in 2014, from Massey University, in New Zealand, where she grew up. She practised in Hong Kong before moving to BC, where she now calls home.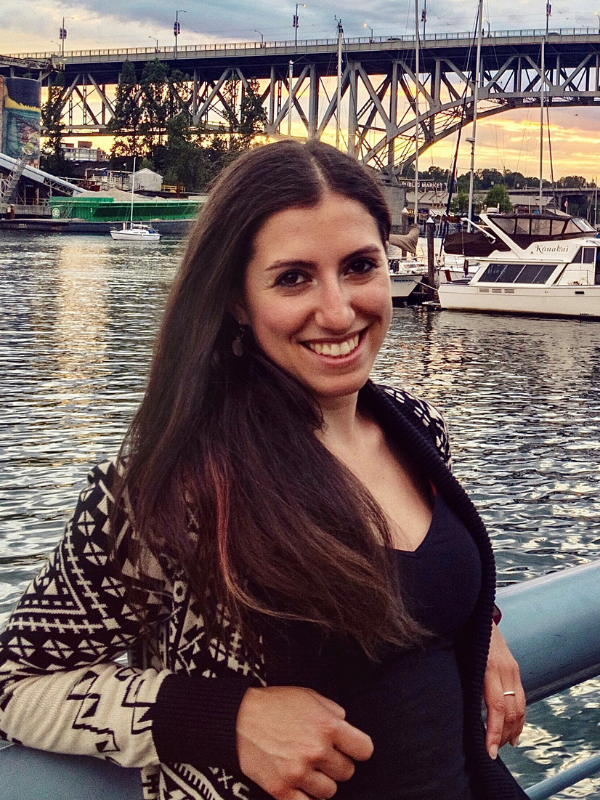 OUR VETERINARIANS
Dr. Jessica Robinson
Dr. Jessica Robinson is a 2021 graduate from the Atlantic Veterinary College in Charlottetown, PEI where she received recognition for excellent patient care in her clinical years.
HELLO POINT GREY
Established in 1975, our second location, Point Grey Veterinary Hospital, is an icon within the community. Located in the heart of West Point Grey, Vancouver, we are committed to providing quality, compassionate care for you and your pet.